Preventice is now Boston Scientific Cardiac Diagnostics
Barbara shares her experience
Barbara is a retired school psychologist who enjoys spending time with family. Observing that her smart watch recorded sporadic increases in her heart rate, Barbara became concerned. Her cardiologist prescribed beta blockers, but her heart rate was still rapid. The doctor then prescribed near-real-time monitoring with BodyGuardian MINI PLUS, and Barbara began her heart monitoring journey.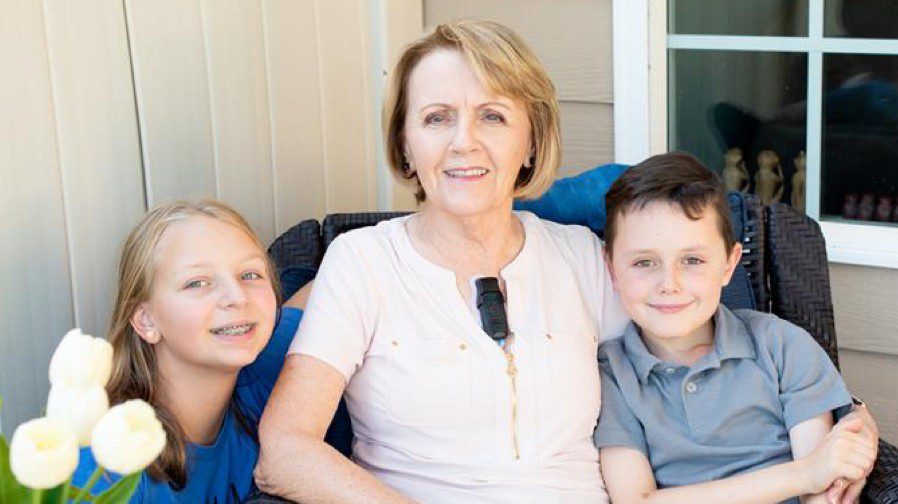 The compact MINI PLUS enabled Barbara to keep up her active lifestyle — going on long walks, playing golf, and even showering without removing her monitor. "I didn't even notice I had it on, to tell you the truth," she says.
But one afternoon, 10 days into the monitoring, Barbara got a call from her daughter, who was worried; both the Boston Scientific Cardiac Diagnostics' team and the doctor's office had been trying to reach her. Near-real-time monitoring showed that her heart had paused for approximately 5 seconds earlier that afternoon, which she had noticed at the time. "It was probably the worst pause that I had experienced, because I did feel like maybe I would pass out," she says. "You don't feel your heart stop, but you do feel it try to kick back into some kind of a rhythm."
Barbara's cardiologist recommended that she get a pacemaker or have a cardiac ablation as soon as possible to correct her arrhythmia. Her ablation procedure went smoothly, as did her recovery, leaving Barbara feeling great. "I'm really happy that I wore the MINI PLUS. With another Holter monitor, I would have needed to wait for the study to finish, send the device back to the company, and wait for them to send a report to my doctor. In all that time, I would have had episodes where my heart stopped. Who knows what would have happened," said Barbara. "I'm very relieved that I'm on the other side of this now."
Patient heart monitoring stories
Hear from patients who wore a BodyGuardian™ MINI or BodyGuardian MINI PLUS remote cardiac monitor, and find out how it put them on the road to diagnosis.
Important Safety Information
Caution: U.S. Federal law restricts this device to sale by or on the order of a physician.
The patient testimonial above relates an account of an individual's experience to remote monitoring technology and services. The account is genuine, typical, and documented. However, this patient's experience does not provide any indication, guide, warranty, or guarantee as to the experience other people may have. The experience other individuals have could be different and do vary. Not every response is the same.