Preventice is now Boston Scientific Cardiac Diagnostics
Candice shares her experience
Putting in 15-hour days at work, Candice urgently needed to find a remedy for her poor sleep. One spring, she decided to leave her second job and spend time focusing on her health and fitness, hoping this would help her rest better. She found a fitness regimen that worked for her, began to cook meals, and tracked her sleep.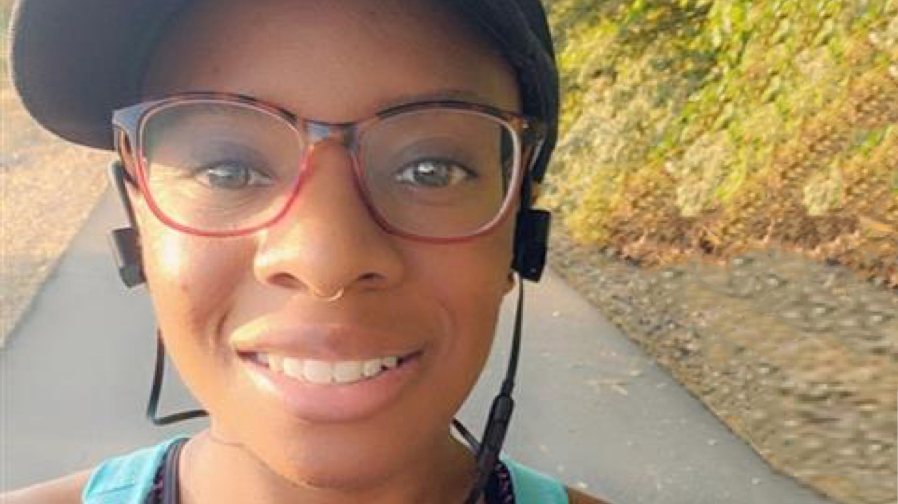 But then she mysteriously began feeling extreme fatigue, dizziness, and shortness of breath. Her heart would race, and she would feel out of sorts. "I'm 37, so I did not anticipate anything wrong, but I did worry."
She saw a cardiologist, who asked if she would be willing to wear a heart monitor. "I thought, 'There's going to be cords and wires everywhere. It's going to be a nightmare.' I had just extended my exercise routine to five days a week, so I was just a little bit worried about the monitor impacting my lifestyle." But she went ahead and began her remote cardiac monitoring journey with the BodyGuardian MINI PLUS.
Candice was happy to see how small the waterproof MINI PLUS is. "I wore the MINI PLUS for 30 days and exercised for 20 of those days. It didn't impact any of my workouts." She was reassured that the MINI PLUS was able to see what her heart was doing. "I think what's nice about the device is that it gives you a list of symptoms."
After the monitoring, the cardiologist told Candice that she had sleep apnea. "It can cause arrhythmia or even heart failure. It can cause all the things that a heart monitor, obviously, would look for," she says. She had always struggled to sleep, tossing and turning, and often woke up with difficulty breathing; she had just accepted her fatigue as part of her life. With sleep apnea, "you wake up multiple times throughout the night because you aren't getting oxygen and your brain is alerting you. And your heart is putting in overtime."
Candice was very relieved to receive a diagnosis that enabled her to be treated effectively. She has continued her health and fitness journey, losing weight as she had hoped. "I wish that I knew about this 10 years ago. I would have gladly worn a heart monitor, because I struggled with poor sleep for so long."
Patient heart monitoring stories
Hear from patients who wore a BodyGuardian™ MINI or BodyGuardian MINI PLUS remote cardiac monitor, and find out how it put them on the road to diagnosis.
Important Safety Information
Caution: U.S. Federal law restricts this device to sale by or on the order of a physician.
The patient testimonial above relates an account of an individual's experience to remote monitoring technology and services. The account is genuine, typical, and documented. However, this patient's experience does not provide any indication, guide, warranty, or guarantee as to the experience other people may have. The experience other individuals have could be different and do vary. Not every response is the same.